Description
In love with this Tombow Dual Brush Pens Portrait set!!!
The markers in this set of 10 x Tombow Dual Brush Pens Portrait are just so delicious!!
You will receive 9 colours + a colourless blender pen.
What's cool about a Tombow dual brush pen is the brush tip on end end and the fine tip on the other (it's like getting 2 pens for the price of 1!).
The brush tip works like a paintbrush to create fine, medium or bold stroke – perfect for gorgeous lettering in your art journal, on your greeting cards, scrapbooking pages and in your mixed media art in general…
The fine tip gives consistent lines so you get great control especially when colouring and doodling.
The water-based ink is blendable and the resilient nylon brush retains it's point stroke after stroke (and did we mention the tips self-clean after blending?)
Tombow Dual Brush Pens Galaxy Colour Chart
---
Tombow Dual Brush Pen Colour Chart
SO MANY colours to choose from!!
The 'bright' set is just a selection of some of the yummiest colours but if you'd like more of them, just contact us here to let us know what you are after and we'll get them for you 😉
---
Are you a Tombow Dual Brush Pen addict??
If so, then you are going to need a handy reference guide to keep track of all your pens 😉
Click the image below to download your free colour tracker!
---
Free colouring pages to use with your dual brush pens!
Click on the images to download your free colouring pages! These are 3 of our favourites but Tombow has plenty more for you here 😉
---
Mixed media art created with the Tombow Dual Brush Pens Galaxy Set

---
Tombow dual brush pens tutorials
Click on the image below to get the tutorial 😉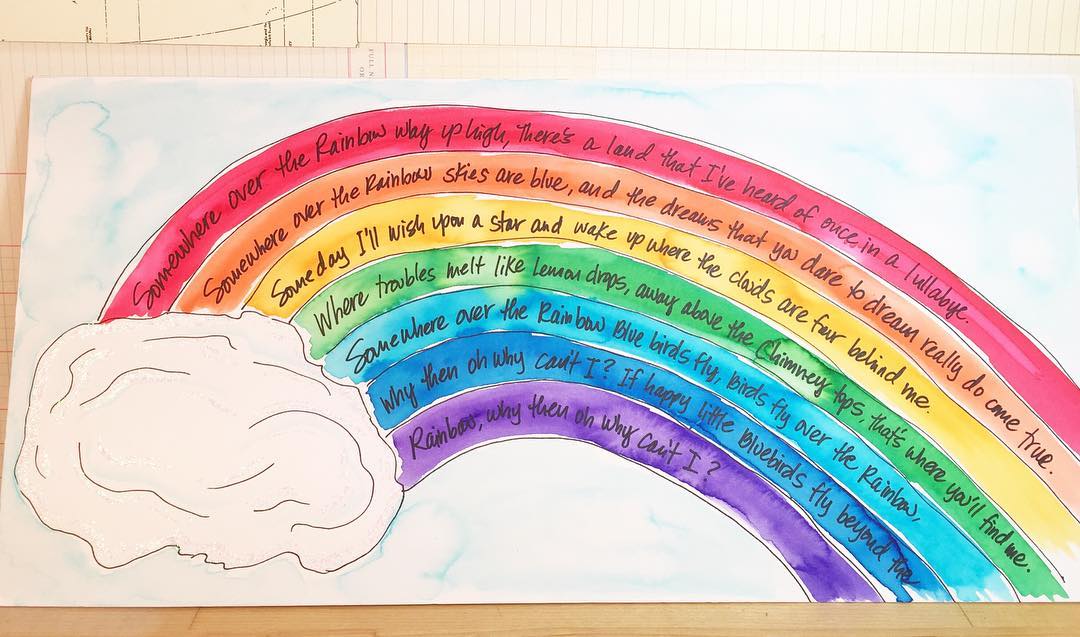 ---
Show us what you created with your dual brush pens!
Upload your photo and review on the 'reviews' tab – Show off your art and inspire others at the same time 😉